Book your stay in an unforgettable villa.
Get to know the sea from the top of a cliff and enjoy all the amenities that Mykonos has to offer. Through the following form you can send us all your information to make the reservation of an incomparable trip.
After successfully submitting your reservation request details/strong> de forma satisfactoria, we will contact you to confirm your reservation.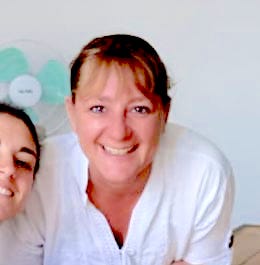 Ana Laura
Reservations manager
+52 958 58 46459
villasmykonosmex@gmail.com
At Villa Mykonos we are primarily concerned with your complete relaxation and well-being. We will answer you as soon as possible with all the information you require (24 hours maximum).

We ask you to please take into account the differences in timetables in the case of other countries. Thank you for choosing Villa Mykonos.
Payment methods
You can make a transfer or direct deposit to a bank account, we have the following banks:
Scotiabank

Banamex

Crédit Mutuel (France).
For wire transfers in Europe, we have an account in Europe. You can request the data when submitting your reservation request
We have a PayPal account, a 6% additional commission is charged per deposit.
Our PayPal account is:
You can also request  a Paypal.me
For more convenience and ease, you can make a card deposit at Oxxo stores throughout Mexico. You can request the data at the time of submitting your reservation request.